Bought another blue 993cc mpv Hijet about 2 weeks ago to replace one that got tragically written off. Anyways the new one is amazing. I can't believe how literally cool she is. Drove her about 300 miles and the temp gauge didn't even go anywhere near the mid point. Arrived at our destination with the pin almost on cold. I can take her up to 80 mph before she starts to rattle and cruises at 75 no problem. My last one rattled at about 65. Took her about 300 miles round trip again yesterday. No problems. Stuck in horrific m25 traffic half the morning. No problem for her. I watched the temp gauge go to the middle for the first time then push itself back down to cold. This type of traffic would have been a long pitstop call for my last Hijet. She is however louder than the last one and makes a horrible noise when going over 55 similar noise to a jumbo jet taking off. I don't know if this can be fixed. I've got to fix both sun roofs as they both store the previous night's rain for a slow drip feed in the morning. The sliding doors are stiff. They appear to be oiled up etc but take a bloody strong arm to close them. Drivers window closes wonky leaving a tiny gap. Other than that so far so good. I am a very happy Hijetter with this temp situation. This caused me so much grief and handicap during the use of my previous Hijet. Any tips and tricks to keep her in best form are welcome. Thanks all.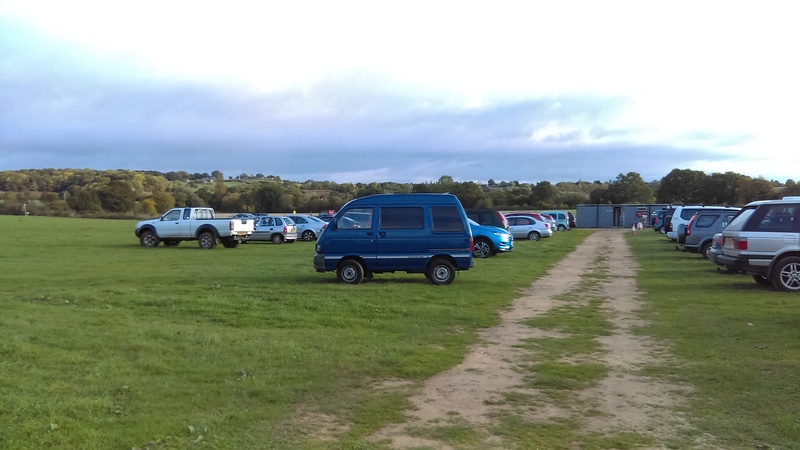 al kaline

Chatterbox




Posts

: 75


Join date

: 2017-06-30



Congrats on becoming a Hijet owner again. Good news about the temp. Not sure about the resolution of the other issues but sure someone will be along to help out with suggestions.

Raggy

Jet Addict




Posts

: 1259


Join date

: 2015-05-25


Age

: 54


Location

: Doncaster



Welcome back to the gang!

I can apathise with the sunroofs. Stripped my front one down and laid down new sealant (there's a sticky thread about it in one of the topics). Seemed to do the job pretty well, only for the rear one to start leaking like a seive.

Did the same job again and it seems to have made little difference. In fact, it's possibly worse than before! Keep meaning to do something about it but as I've removed the rear seats there's no-one to moan about it so I've just got used to the puddles on the floor! One day...

sputnik

Centurion




Posts

: 111


Join date

: 2014-11-13



welcome back


scotia

Cinquecento




Posts

: 909


Join date

: 2014-01-27


Age

: 37


Location

: twente



Looks a tidy MPV. Have you been able to keep the damaged one for spares and hopefully to swap the seats over?

---
Permissions in this forum:
You
cannot
reply to topics in this forum