For sale remote lock/unlock system with boot release function I bought this to fit to my mum's car as some prat keeps breaking into it, I thought it was an alarm and I was going to get a second for our MPV and get an other door motor to go in the boot to make loading and unloading easier but I'm a prat that didn't read properly so now need to buy the right bit all I want to do is recover my money on this so it is £10 plus shipping it does come with instuctions but not shipped with box to keep cost down.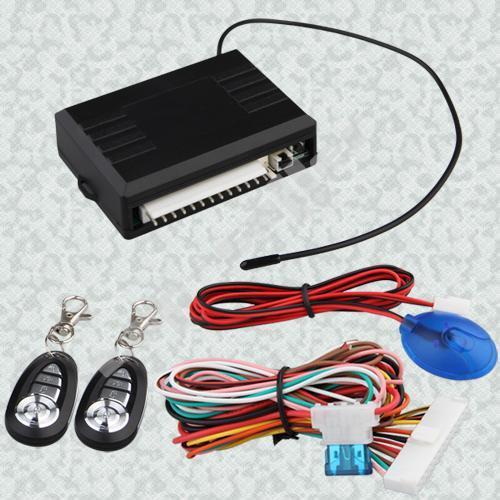 I have just repacked it up and it weighs 251g and I will check Royal mail cost as their site is still not working but I have a print out at work.
As a matter of interest, did your Hijet have remote central locking or just key operated?

Mine only came with a key but that might only mean they kept the remote controller (the only key I got was apparently only a copy anyway).

bushwhacker

Centurion




Posts

: 311


Join date

: 2011-04-15



Key only and we only got one key too, mid 90's remote locking was still a top of the mid range up for factory fit.
It's an easy enough upgrade though, I have a habit of locking keys inside so I have all ready found the wiring to unlock so I can sneak back in.
rich the mechanic wrote:I have a habit of locking keys inside
Me too - I keep a spare key for each van on my other key-ring which is always in my pocket. It saves a walk to the nearest dry-cleaners to scrounge a wire coat-hanger!

PFM

Jet Addict




Posts

: 1528


Join date

: 2010-04-24


Age

: 57


Location

: East Sussex



After the second time at work where there is a good supply of welding rod I ran a pair of wires off the loom to a hidden spot so I can strip back the ends and make it think it's been unlocked, on my car I removed all the barrels in the doors and then made a hidden switch for the boot and run a small house alarm back up battery and a seperate solar charged circuit so I can still get in with a flat (main) battery as I also have a habit of leaving the lights on.

---
Permissions in this forum:
You
cannot
reply to topics in this forum