This is probably something which seems super straightforward to everyone on here, but I have never taken a panel off a door before so felt quite the mechanic.
My driver side window would open, but lean in towards me and become jammed when trying to wind it back up.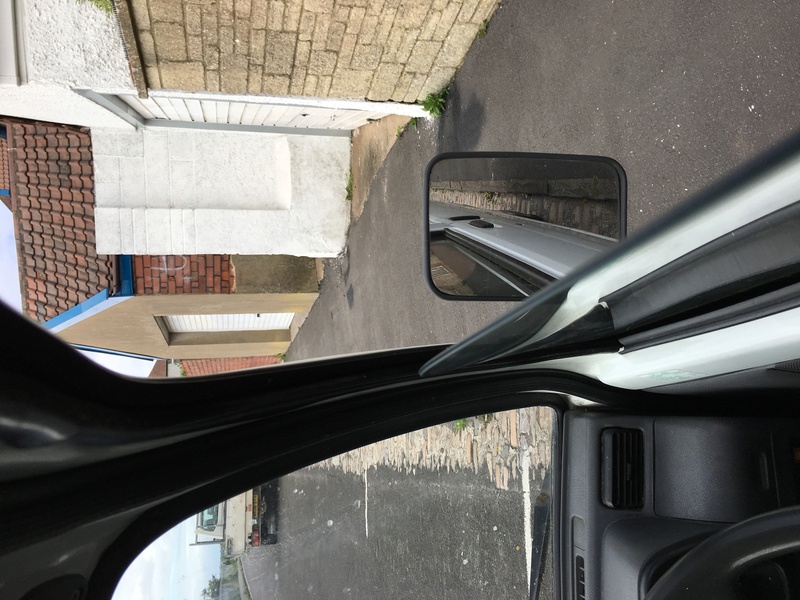 I started popping off the door panels press fittings and realised I would need to remove the  screw in the door release catch, 2 x screws in handle, and 4 x speaker screws (the speaker didn't actually need to come out as it happens.)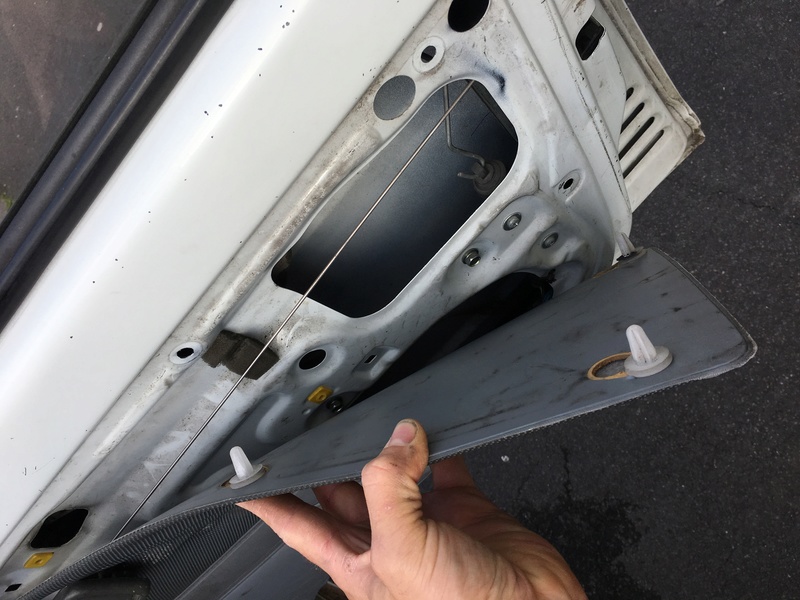 This was all fairly straightforward, but there was no screw in the window wonder and it wasn't budging. I pushed back the padding on the door panel to reveal the holding pin, you can just see the top of this from above. I used a small flat head screwdriver to pop it out and needle nosed pliers could also be handy to remove it.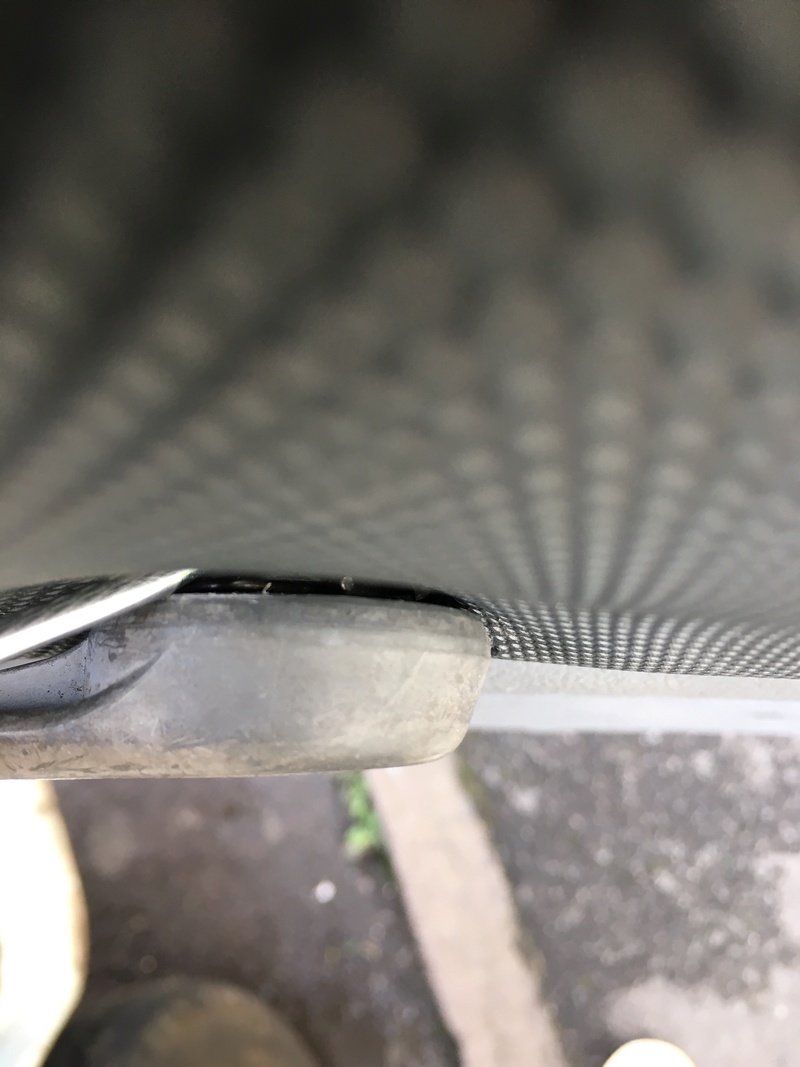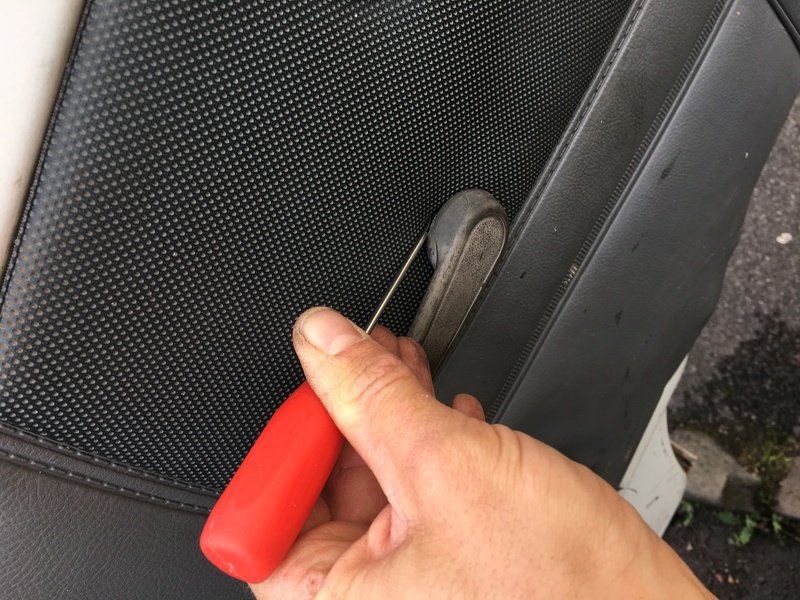 The holding pin looks like this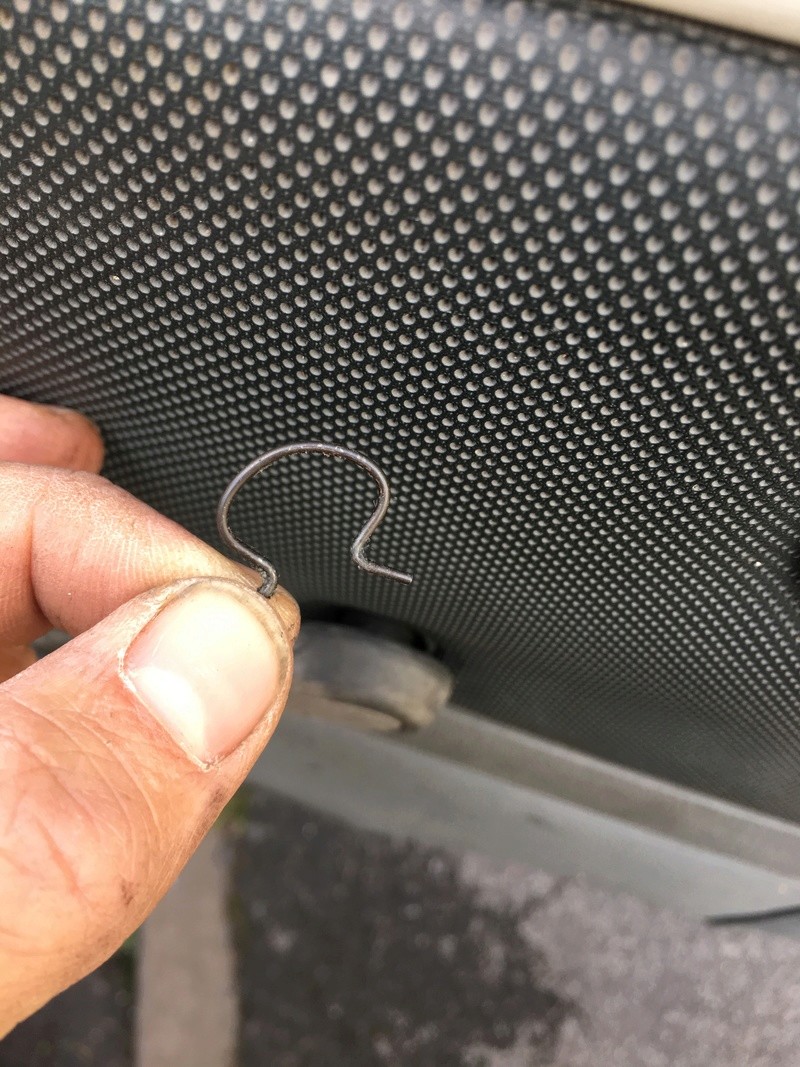 Once the winder was off I could see what was going on inside the door.
There are 2 metal guiderails which guide the window up or down. The window had come out of this guide at the front side which is why it was leaning in.
To move this guide rail to be able to reinsert the glass I had to loosen this bolt at the front, it only needed the top one loosening. It is the bolt closest to the wing mirror. (I realise my picture is quite close up.)
After slotting the glass back in the window would now wind up and down where it was supposed to. The action felt really grumbly and stiff though. I lubed up all of the moving parts I could see (I only had bike chain lubricant.) The main mechanism is teeth wound by the winder, which operates a scissor lift type mechanism to raise or lower the glass.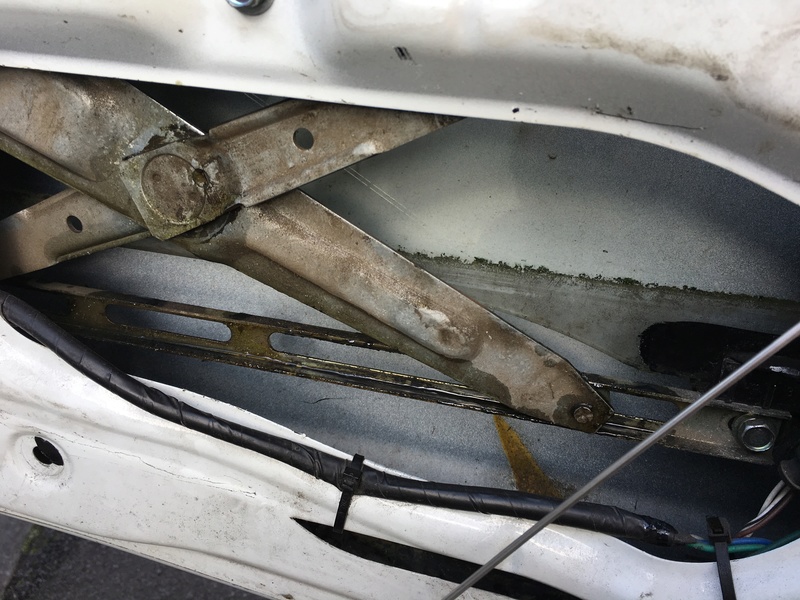 This helped the action a lot but when winding the window down it shudders. I compared it to the passenger side which works well but the rear rail seems to be a lot more firmly secured than on the driver side and I couldn't see any fixing points.
Any suggestions on how to fix this?
Also the internal seal has gone. Is there a universal or cheaply available part to replace this with? I only want to do it because it gets sucked down into the window when it is opened which I don't think can do t any good!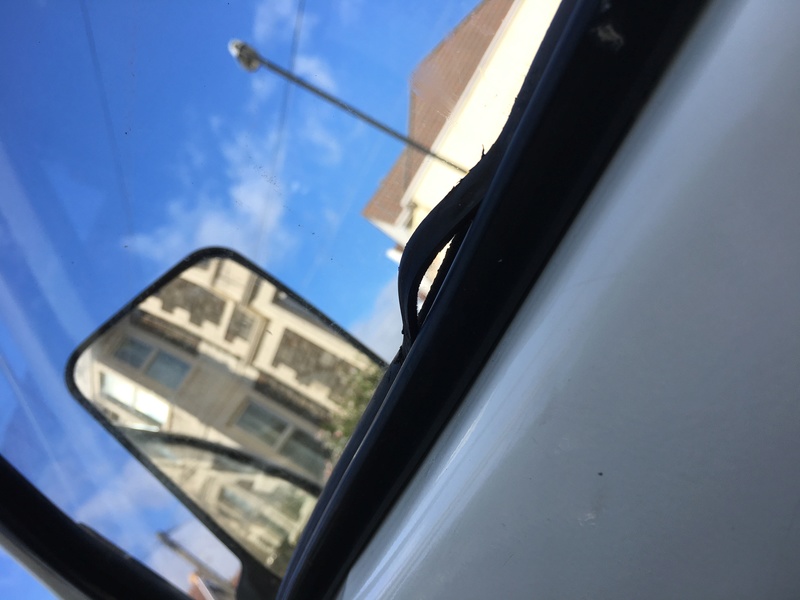 George Sportif

Clubman




Posts

: 32


Join date

: 2017-09-21



Watch out for those handle clips....they have a life of their own when released or when putting them back. Try silicone spray in the Chanel grooves so it does not grab and pull it out.

Raggy

Jet Addict




Posts

: 1258


Join date

: 2015-05-25


Age

: 54


Location

: Doncaster



great work, one for the archives

buttondup

Chatterbox




Posts

: 73


Join date

: 2016-06-18


Age

: 37


Location

: Cullompton



Agree with the silicone spray suggestion along the runners. I suspect there's not much inside the door that would be harmed by a bit of lubrication, and they're a common problem.

As Raggy says, those clips can lead to much frustration and madness. Seem to racall spending ages trying to ping them off with some elaborate shenanigans with a thin cloth and pliers as there seemed to be very little space to get any sort of grip on them, plus a lot of added time trying to find where the bloody thing had flown off to! When you put them back on it's possible to attach a thin cable tie, leaving the tail sticking out so next time you just pull the cable tie to get them off.

sputnik

Centurion




Posts

: 111


Join date

: 2014-11-13



Yes, took that advice on here myself and attached string to clips to aid getting them off again....and finding them if it does ping off!

Raggy

Jet Addict




Posts

: 1258


Join date

: 2015-05-25


Age

: 54


Location

: Doncaster




---
Permissions in this forum:
You
cannot
reply to topics in this forum