My mate with a HiJet 1300 16v EFI has just returned from 14 days in France with temps in the high 30deg & mentioned the fan was intermittent, running from ign on sometimes, on removing plug from sender in rad it stops, is there a good replacement thermostatic switch  or is OEM unit the way forward.
PS
He must be one of the few who has no overheat problem, when I asked how was the temp with that ambient he said in the middle of gauge as normal  

why
He also mentioned the break warning light comes on occasionally, good pads linings & fluid level OK, think i noticed a reference to this somewhere in a post ?
Vin ZAPS 8500000 501829
Eng No N HCO 7359990

verryoldman

Clubman




Posts

: 34


Join date

: 2014-07-01



A bad earth somewhere? 14 days in france, now theres an idea for an adventure!

Raggy

Jet Addict




Posts

: 1258


Join date

: 2015-05-25


Age

: 54


Location

: Doncaster



Why would a bad earth cause fan to run /
Removing connection on sender would be the same as bad earth
The fan runs as soon as ign turned on but only sometimes.
He has no fear, down as far as Montpelier

I suppose it could be relay very unlikely or damaged\short in wiring but why stop if sender unplugged

verryoldman

Clubman




Posts

: 34


Join date

: 2014-07-01



If the Fan is running as soon as you turn the ignition on - or occasionally happens and still works with the sensor disconnected it will be a faulty Relay.
The Sensor is Earth Sensed through the sensor and that will only work when the temperature is up to 90-95c. If he has the sensor on the Radiator I assume that it is probably an S or T reg early 1300. Later models have the Sensor on the metal pipe under the passenger seat.
I can supply your mate with another Relay and a Fan Override Kit which I have made to be pretty easy to fit. Maximum of 30 minutes by someone inept should see it fitted.
All you need are 10mm&12mm Spanners, a Pozi-drive Screw driver and a pair of pliers. The front passenger seat is taken out by removing the 2 12mm set-bolts and the Centre Console by removing the 3 Pozi-drive Screws and a 10mm set bolt for the Fan Relay.
I will send step-by-step photos of the work to be undertaken.
I charge £30 for the kit plus £5 p&p First Class signed for. A relay is a Fiver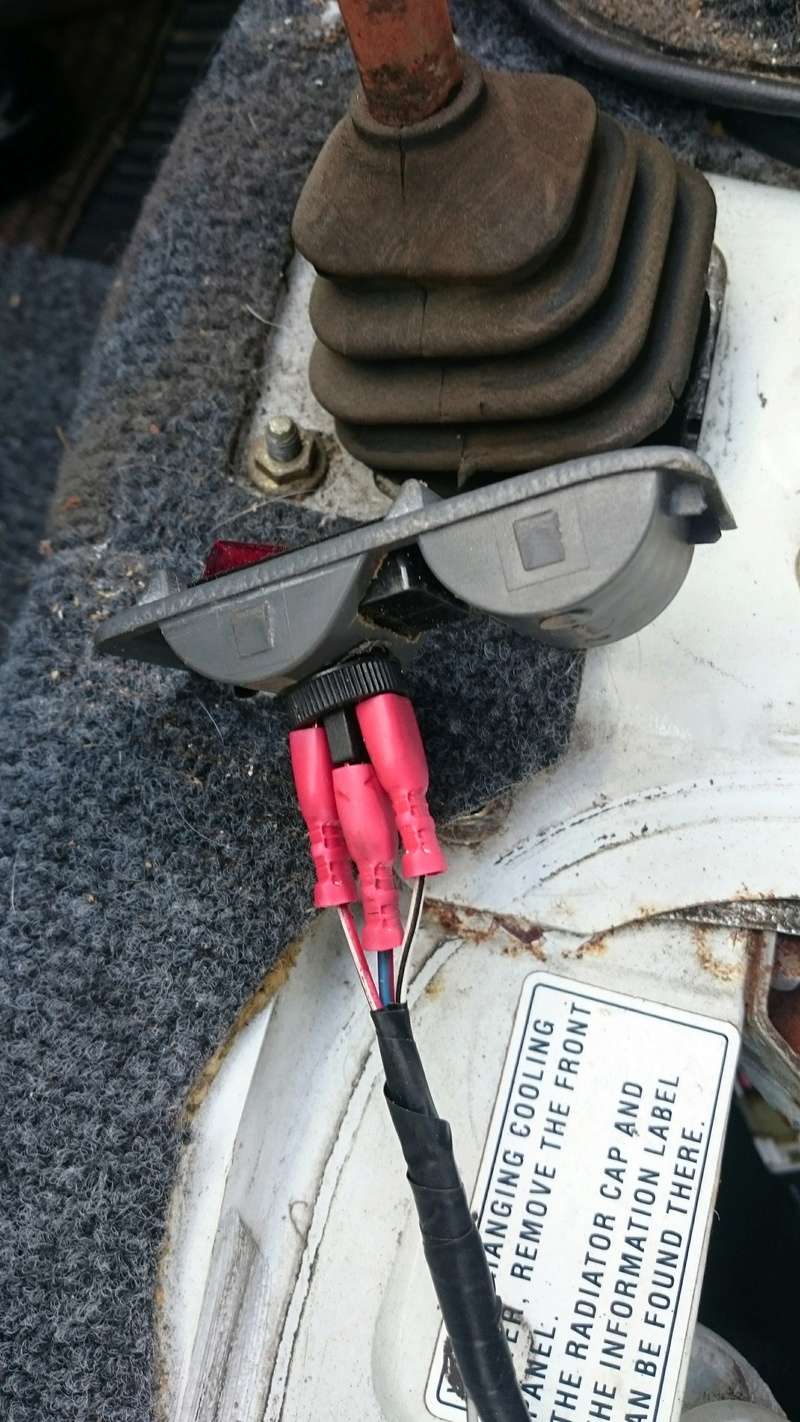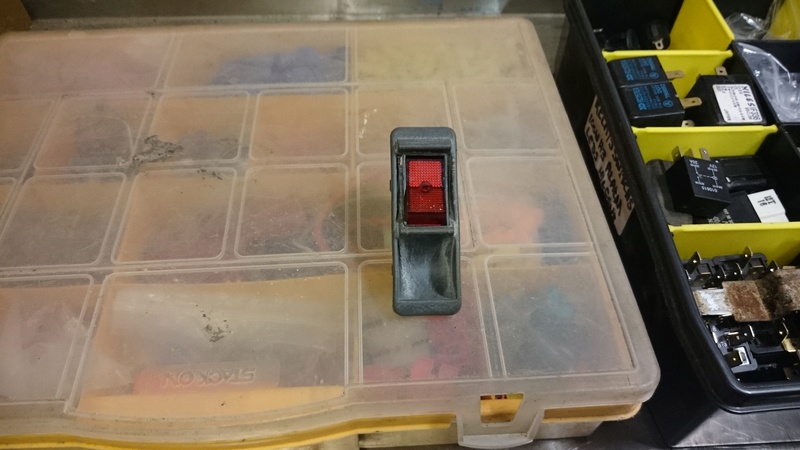 Also forgot to mention that I need your /mates Coin Holder from the Centre Console sent to me so that I can keep the supply chain going for other Forum members.
There was a switch for fan over ride, have removed it as it was a cheap switch & poor wiring, Sort of hanging in the breeze, that removed a potential problem,will replace it when the fault is sorted.
The fan sometimes runs when the ign is turned on from cold , it does not run on turn off or for a 1\2 hour after is was turned off, other than when he has hunted the little thing & then only 3\4 minutes as one would expect, so one suspects it is not the relay hanging for any reason.
If you remove the connection from the sender it stops again suggesting it is not a relay fault but a sender problem we are looking for a sender, either from you or a trusted supplier.
Don't want to use a spurious part as this van seems to be trouble free (
touch woodie

) regarding over heating especially after his last trip to sample the wine

verryoldman

Clubman




Posts

: 34


Join date

: 2014-07-01




---
Permissions in this forum:
You
cannot
reply to topics in this forum