Most of you have seen the pictures and almost total loss of all my stock, but fortunately no vehicles damaged. The Guy, ( sorry for the pun) Alan, who set fire to his Work Unit and his Brother's and my unit, has gone and done it again last Sunday morning. This has been confirmed to me from a Fireman who was at the blaze.
3 weeks before the fire at my place he had moved most of his equipment and vehicles to his friends unit in Calbourne.
Apparently he was working there on Sunday ( which isn't allowed on the Planning permission of the site). He had a Woodburner going ( he is a Carpenter as well as a Car Dabbler) and it started the fire in the Workshop which had Oxy-Aceteline and LPG Bottles in it. The building was totally destroyed along with the vehicles inside.
I have been told that four other units were destroyed or badly damaged including a Classic Car Restoration business. Limousines and a Ferrari were also alleged to have been destroyed.
So he has destroyed the lives of 4 families in Wroxall /Ventnor area and now more people's businesses and family lives in the Calbourne area. I feel very sorry for them.
Wait with interest to see what happens to him now. The Police and Fire brigade didn't pursue the case in Wroxall due to the fact that they deemed the building too unsafe to go in and spend time in there. You can Google the story of Calbourne Fire on the Isle of Wight County Press.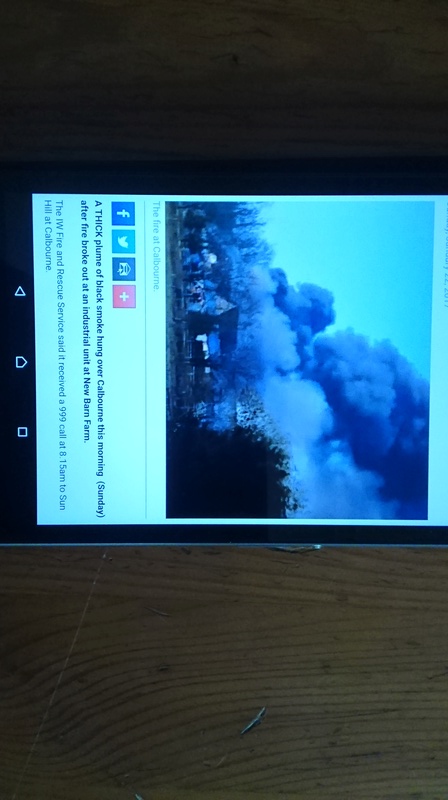 This bloke is sounding pretty dodgy!! He just happend to have moved out all his stuff before he managed to "accidentally " burn down the last place! Is it confirmed that his stuff was even in this fire? Has there been insurance claims from him I wonder?!
He sounds like a flaming nutter and should be locked up. Hopefully he doesn't have any friends left with units to work/wreak havoc in.

PFM

Jet Addict




Posts

: 1528


Join date

: 2010-04-24


Age

: 57


Location

: East Sussex



He is a horrible piece of work with some really nasty contacts. That is why I haven't retaliated in any way.
Mind you he is going to need them after Sundays Bonfire Party. Hopefully they will desert the sinking ship. He won't be able to rent premises anywhere for sure. Not on the Island anyway.
In the words of Victor Meldreth, " I don't believe it". He (Alan) has come up with the same excuse he made about the fire in Wroxall.
It must have been an electrical fault with a computer. Yeah right.

Apparently 4 other buildings were destroyed but must have been unoccupied as the other Businesses on the site are unaffected.
Which is good news for them I am pleased to say.

Not so good for Spike whose business he has destroyed totally, or for his (Alan's) Carpentry business or the owners of the Classic cars that Spike was storing or restoring.

Early days yet. The Fireman source of information was definite that it was Alan that was the cause of the fire. Just have to wait and see I guess.
I met another Fireman on Tuesday in Ventnor and he too confirmed who was responsible for the fire at Calbourne.

Apparently the word is at Headquarters that with 2 fires in 6 months under his belt, they are going to do a more in depth investigation this time and take another look at our fire too.
The building is being made safe I am led to believe as soon as the Scaffolding is in place inside the building.

Even if he does get done, it's not going to help me. He will plead poverty. Nothing I can do except forgive and forget.
Well I have been out to Calbourne today to visit my friend Spike who had his business unit burned completely out including 27 vehicles by the obnoxious little basket who burned his unit out to hide the proof Cannabis growing in there for over 2 years.
We exchanged information and he gave me information that were the jigsaw puzzle pieces I needed and I had information that provided him with the jigsaw puzzle parts that he needed to give us the complete picture.
Unfortunately he had two policemen in his pocket so we can't proceed with the situation in the way we would have liked to have gone. But as Spike rightfully said : Everything comes to he who waits.
And Spikes Landlord who is quite a powerful property business owner, isn't exactly a very happy Bunny at losing his property and all the rent since October. We will just have to wait and see what happens.
But at least I know where he is working from now and where he lives. Just got to find out who owns his house - him or his wife.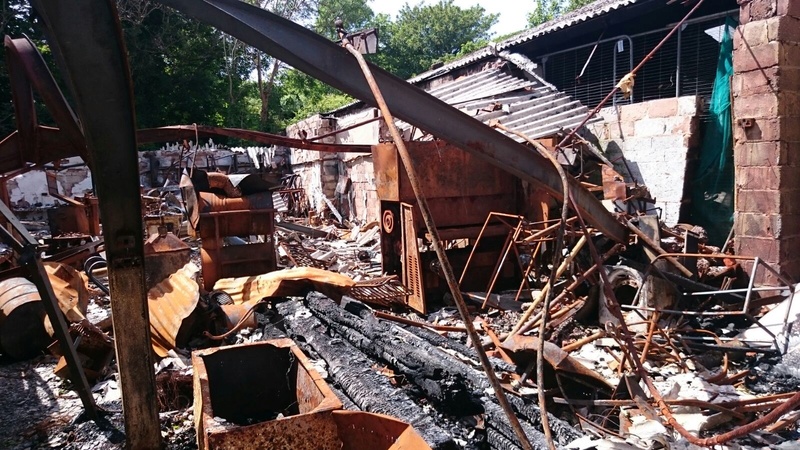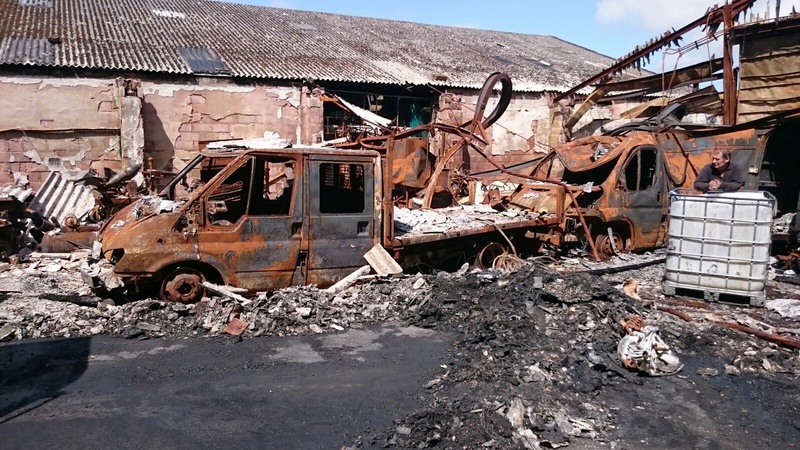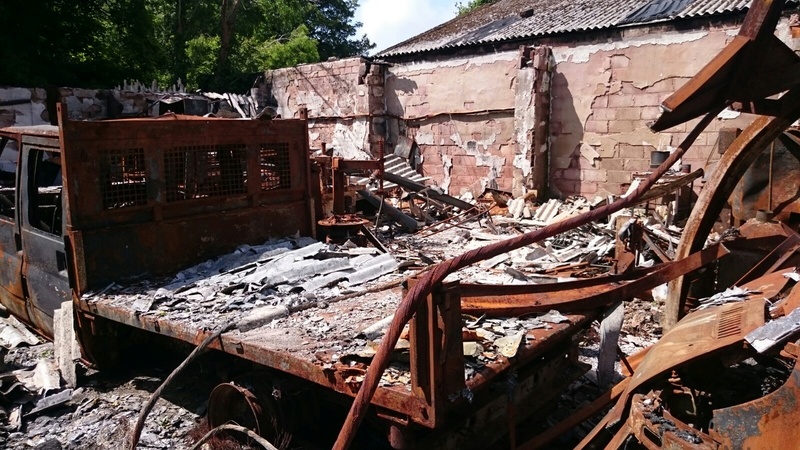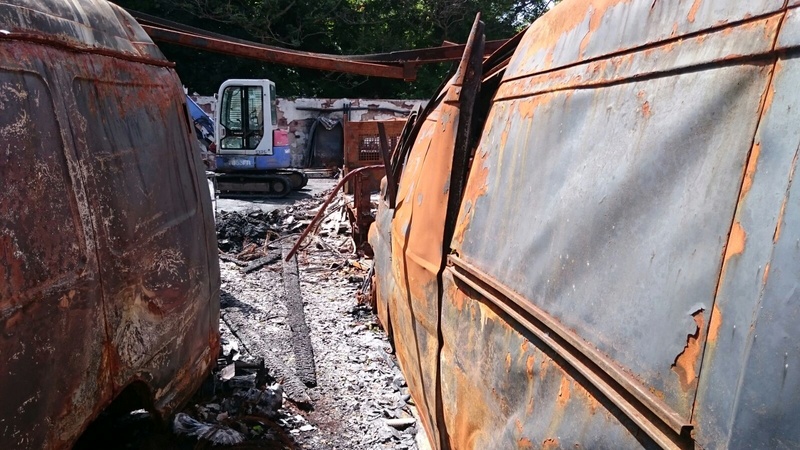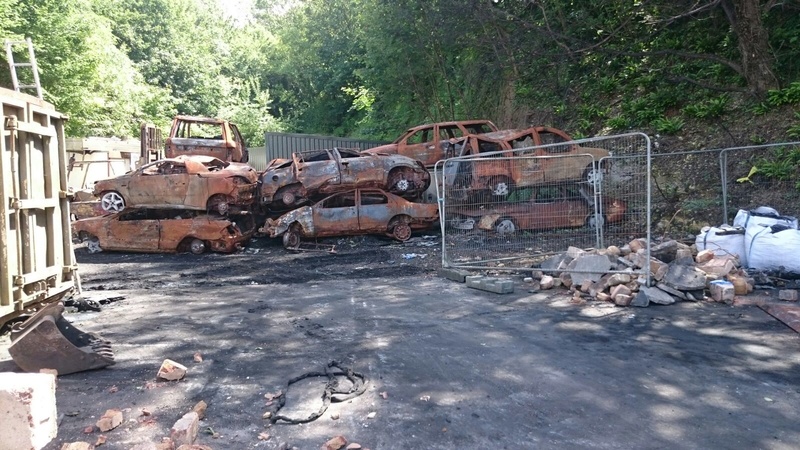 Woody this is awful. Sounds dodgy to me. Should get a petition on the go for this to be looked at properly. He's lucky no one was killed or hurt, the police would have been interested then..

debz

Centurion




Posts

: 132


Join date

: 2014-04-22


Age

: 46


Location

: dundee




---
Permissions in this forum:
You
cannot
reply to topics in this forum