Hi from Mallorca, Spain
My name is Oski and writte you from a east Spain little Island
Three months ago I bought a Piaggio Porter second or third hand. It has a +/- good health, body, mechanic... I have change thermostat and temperature sensor. It is ok for drive here. Is for 7 people and I am a minibus to carry childrens to excursion.
Now I cut 2 coils in fron and remove a feaf of rear... is not low but is more confortable in the potholes.
Recently I have bought an alloy wheels amd I'm waiting for the 165/65-13 tyres.... problem: are 5'5 inch, a little bit wider

... only 2" out of the body. Maybe with an wide plastic arches....jejejeje
Ok Sr... sorry for my english and misspellings............
oski

oski

New Member





Posts

: 3


Join date

: 2016-02-28



Hello Oski. Where in Mallorca do you live? Just so I know where to come with your spare parts in the future and stay for 2 weeks holiday

Actually, cutting coil springs down makes them stiffer, a harder ride, but removing a leaf from the rear springs will soften the ride. If you imagine a coil spring as a straight rod, which essentially is what it was. Fix one end in a vice, and the longer the rod, the less the resistance, the easier it is to move the other end. The shorter the rod, there is more resistance, the harder to bend it. The shorter the spring, the harder the ride.
You don't say which model you have or the year of manufacture. 660, 993 or 1300?
Details like that are important if you are after advice or spare parts.
I have 185/60/13 Tyres on my Hi-Jet and no need for spats. Only very minor problem is that the tyre just touches the chassis in the wheel arch on full lock. Apart from that it transforms the handling of the 2003 MPV 6 Seater I have. It is also Dual Fuel which is money saving using it on LPG.
I hope that you find the Forum helpful. I hope you have a sense of humour too. You will need it.
Welcome, enjoy. Just remember you're in a warmer place and it's freezing over here!

PFM

Jet Addict




Posts

: 1605


Join date

: 2010-04-24


Age

: 58


Location

: East Sussex



Hi guys, nice to meet you
Thanks Woodie for the explanation.
My Piaggio is a 96, 993 full window 7 seats. I'm going to try to put a picture...
My wheels are 13x5.5 inch and 19ET. I put in the van and it has 2" excess... out of the body.
Here in Spain is not a very common this vans. People is it for work but not for daily drivers or camping...
About the weather, now I'm in the penthouse with the window open and the sun shining in my face... beautiful day to drive my van....
And yes, you forunm is very interesting.
Pic???? my friend Super Carry and my Portereta.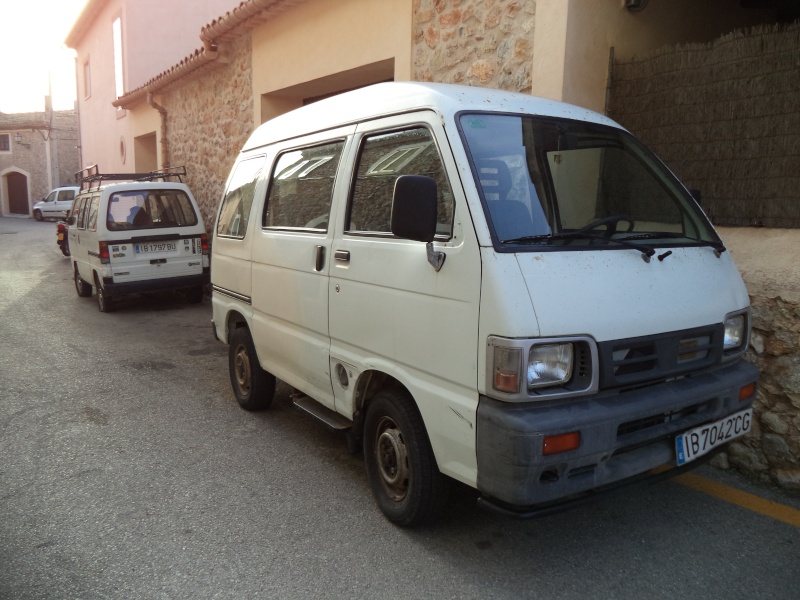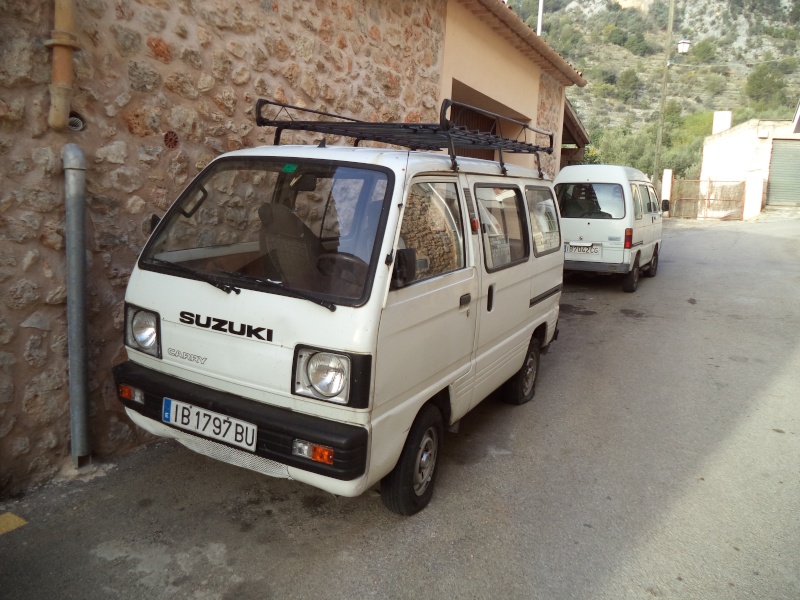 Greetings
oski

oski

New Member





Posts

: 3


Join date

: 2016-02-28



Pictures??? You obviously haven't been browsing THIS site for very long, although in fairness to you, I actually joined the Forum on 2/2/2013 and had 1970 posts under my belt, then left. Most of the posts marked Guest were mine. Me posting pictures are a great source of amusement on here and doesn't happen. Can't be asked with the ridiculously drawn out nonsense just to download a picture.
Your English is very good, so don't apologise. I bet you are very proud of your two Vans. This does tend to be a 95% Daihatsu site but we have had a few Suzuki, Bedford Rascal's and very rarely, Honda Acty's on here.
Both of your vans look very tidy. It sounds as though your Alloy wheels have a nice wide offset, more than the genuine Daihatsu pattern Alloy wheels.
Hi Woodie,
Sorry but not the two vans are mine, only the Piaggio. The Super Carry is from my friend.
I know that my new wheels are too wide or offset but  genuine Daihatsu Alloy wheels it's almost impossible to find. My friend and I have bought two pairs of wheels. I measured they and it was 4x110mm. My friend thought that his van will be the same... but he was wrong

. Because it, he wants sell his 4 wheels like Minilite (without tyres). They are 13x6" and bolts 4x110. Now he has bought a 12x5"..... beautifull wheels

.
I put a pair of pics of anyone is interested: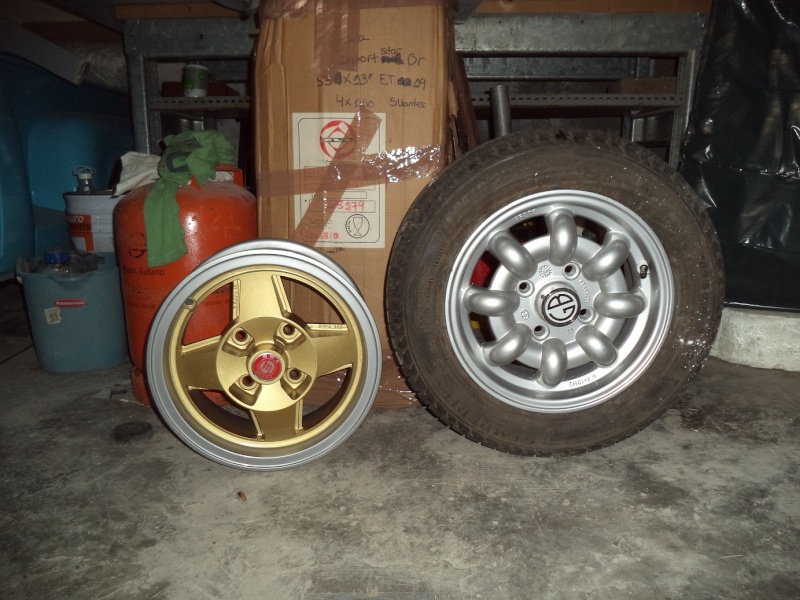 Greetings
oski

oski

New Member





Posts

: 3


Join date

: 2016-02-28




Logi

Jet Warrior




Posts

: 3661


Join date

: 2011-04-07


Age

: 83


Location

: Kilmarnock





Similar topics
---
Permissions in this forum:
You
cannot
reply to topics in this forum