Been clearing out draws and boxes in my garage over the last couple of weeks and have a load of surplus tools. Loads of stuff has gone to scrap but this lot is all in usable condition.
If someone comes and collects there is more stuff as well including a vice, a wood saw, a spirit level and a few other bits I can chuck in too I'm sure.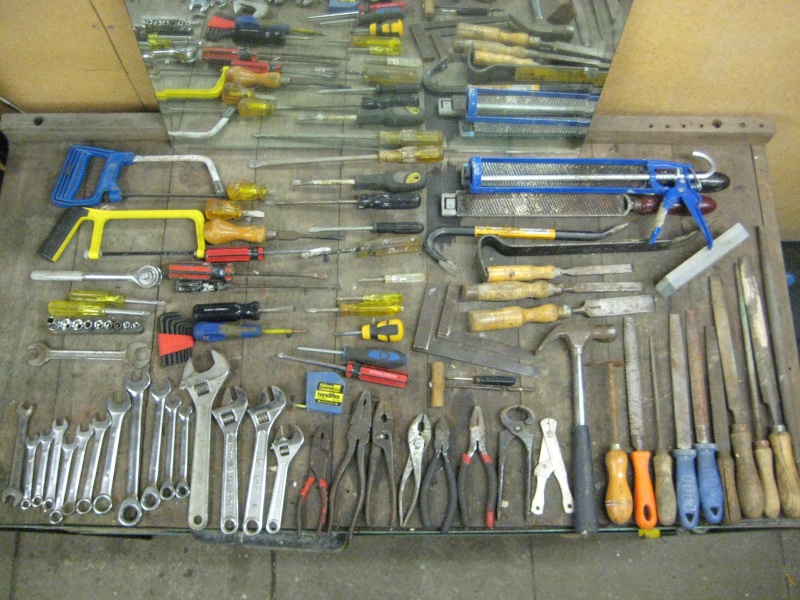 Spanners:- 8mm, 10mm, 10mm, 12mm, 13mm, 14mm, 17mm
2 Double open ended Imperial spanners
Ratchet Spanners:- 17mm, 13mm, 10mm, 8mm
Adjustable Spanners:- 10", 8", 8", 6"
5 pairs of pliars, 1 wire cutter, 1 wire stripper
7 Files, some round, some flat, some half round
1 Flat Rasp,
2 Surforms
1 Scraper,
1 Hammer,
2 x set squares
2 x brad/hole makers
3 Chisels still pretty sharp, and a sharpening stone
1 crowbar, 1 flat crow bar
1 mini tape measure
Mastic/Silicon Gun
2 x Junior hack saws
13 flat blade screwdrivers of various sizes including 2 stubbys
6 cross head screw drivers of various sizes including 1 stubby
Set of metric Allen keys
3/8ths Ratchet with no sockets
Set of 1/4 metric sockets with two 1/4 screw driver handles (yellow)
Can post out as a job lot for £10 P&P
Make me an offer! Will be putting it on ebay too.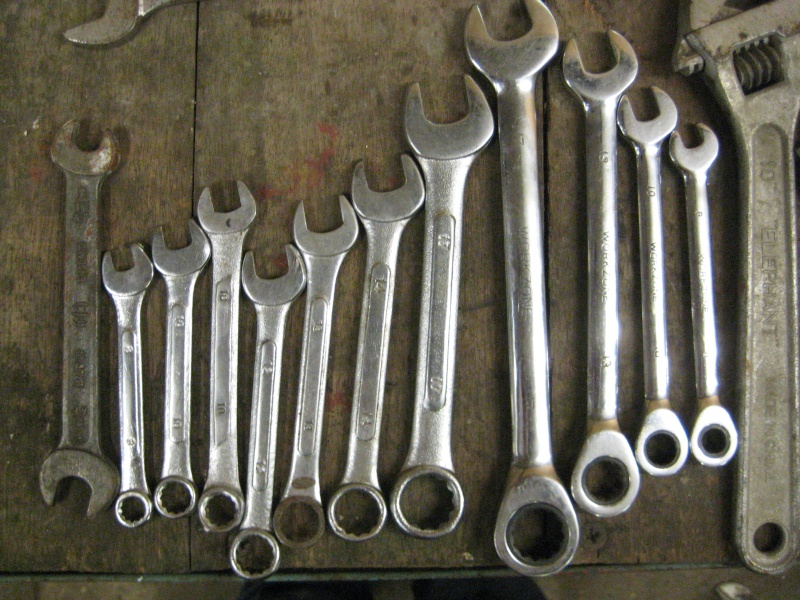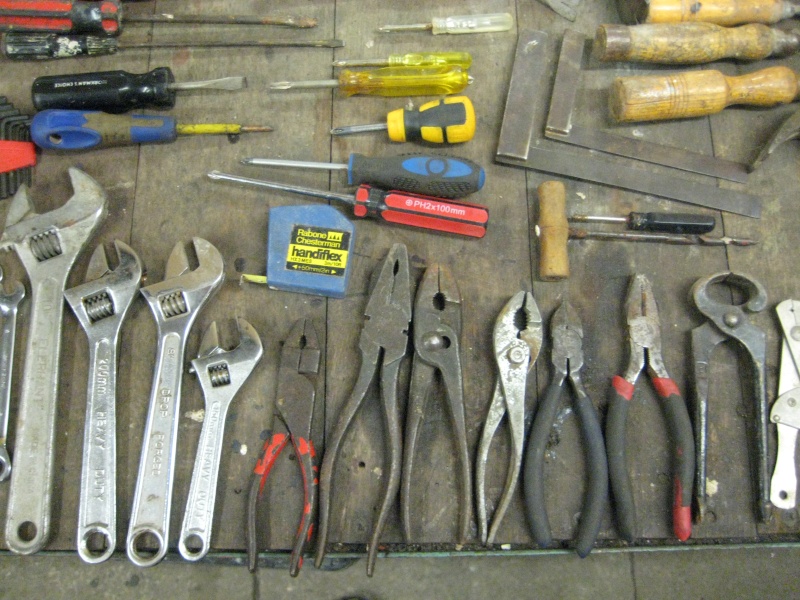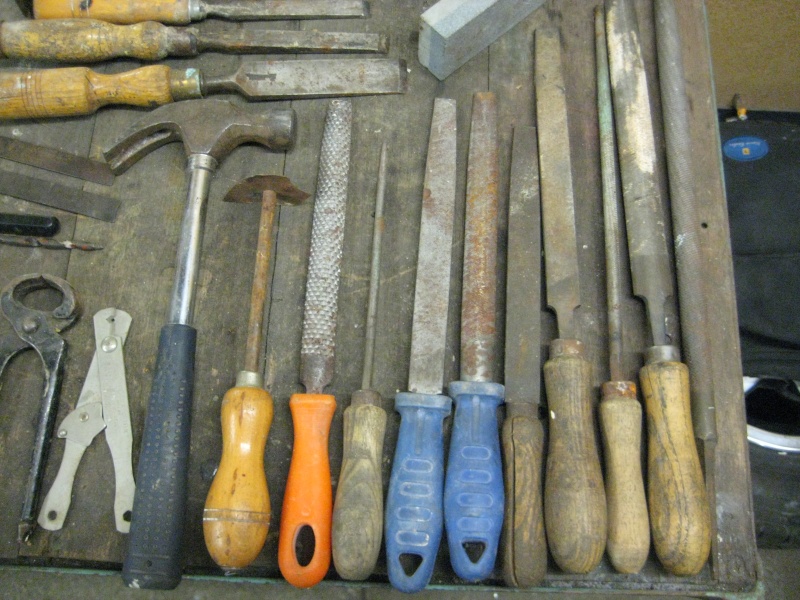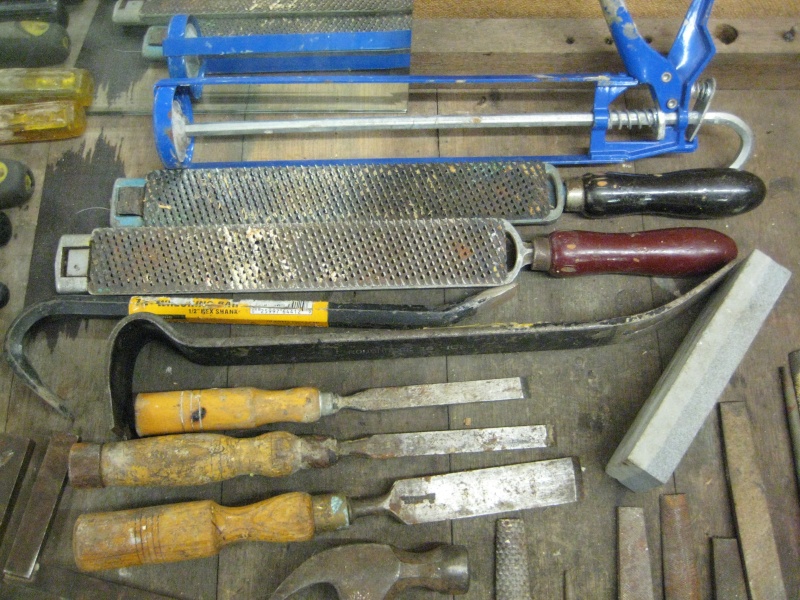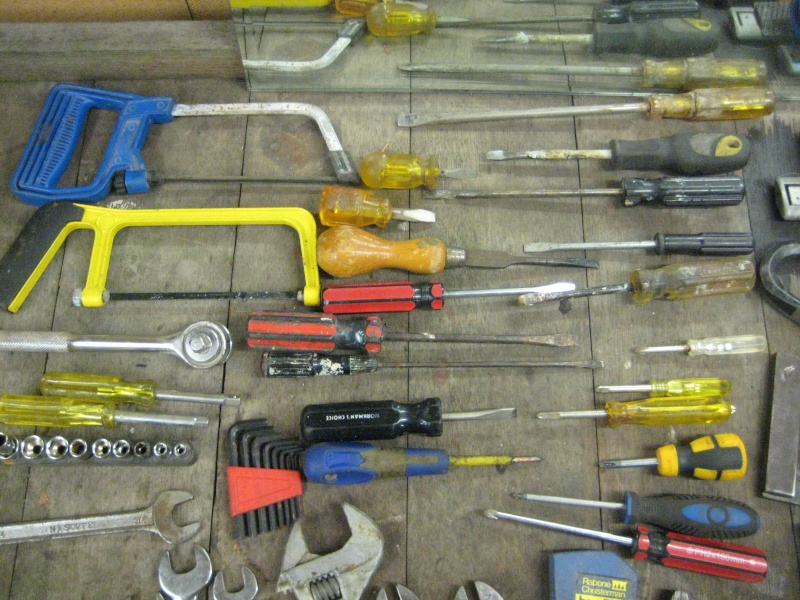 ---
Permissions in this forum:
You
cannot
reply to topics in this forum